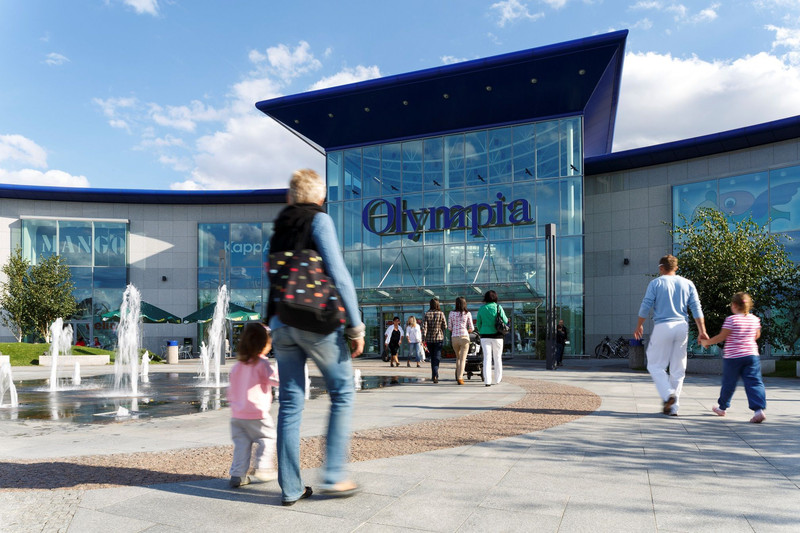 ECE Real Estate Partners and Rockspring Property Investment Managers LLP ("Rockspring") have exchanged contracts for the sale of the Olympia shopping centre, in the Czech city of Brno, to Deutsche EuroShop for a total consideration of the property of €374 million. The transaction, which is expected to complete by the end of March, follows an open market process which attracted bids from a range of international investors.
Rockspring, acting on behalf of a separate account mandate, and ECE Real Estate Partners, acting on behalf of the ECE European Prime Shopping Centre Fund, acquired the asset in 2011 in a 50:50 joint venture. ECE Projektmanagement has managed the shopping center since then and will remain responsible for the management and leasing after the sale to Deutsche EuroShop.
With a leasable area of around 85,000 m² and more than 200 shops, Olympia is the largest regional shopping centre in the Czech Republic. ECE Real Estate Partners and Rockspring implemented a wide-ranging asset management program to modernize the center and increase its attraction to tenants and customers alike, following which both the footfall and sales significantly increased. Initiatives included the optimization of the tenant mix, with the introduction of new store concepts and anchor tenants, such as the fashion house Peek & Cloppenburg and a Reserved store; the signing of 170 new leases over the past five years; and the upgrade of the visual appearance and ambience, including new lighting and facilities.
Michael Pryer, Partner and Fund Manager at Rockspring said, "This sale is the result of the successful asset management programme implemented by an expert team within the JV, who delivered a 'Core' shopping centre product and, in turn, strong investment returns for our investors."
"We are delighted that we have been able to divest our first property with a considerable increase in value about six years after the first ECE Fund was launched," said Dr. Volker Kraft, Managing Director of the investment management company ECE Real Estate Partners. "This successful sale shows that the strategy of the ECE Funds, investing in existing shopping centers and realizing their value-added potential, can be effectively implemented together with the ECE team on site."