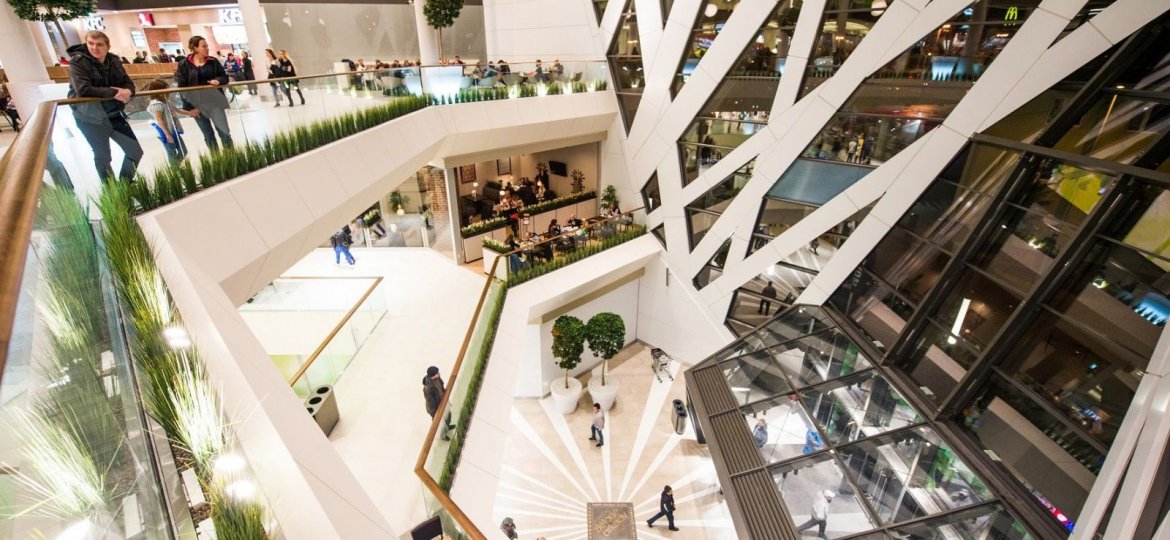 28 October 2016
Awards for Zielone Arkady in Bydgoszcz
About one year after its grand opening Zielone Arkady shopping center in the Polish city of Bydgoszcz, developed by ECE, received as many as two awards as "investment of the year": The Polish Council of Shopping Centres (PRCH) chose Zielone Arkady as this year's winner of the PRCH Retail Awards in the "New Shopping Center" category. The PRCH is the most important association of shopping center investors and retailers in Poland. Every year, it honors the most successful investments and activities in the shopping center industry.
In addition, Zielone Arkady was also honored as "Investment of the Year" with the "Prime Property Prize" of the Polish Property Forum. The Property Forum is the major event of the commercial real estate industry in Poland and awards companies and projects for their contributions to the development of the industry. Zielone Arkady was awarded specifically for its successful combination of modern architecture and classical architectural shapes.
Zielone Arkady was opened in 2015 and is one of ECE's largest shopping centers in Poland: It accommodates approximately 200 shops, restaurants, and service providers on a leasable area of 51,000m². ECE has been entrusted with the management and leasing of the center. The center is owned by the ECE European Prime Shopping Centre Fund II.