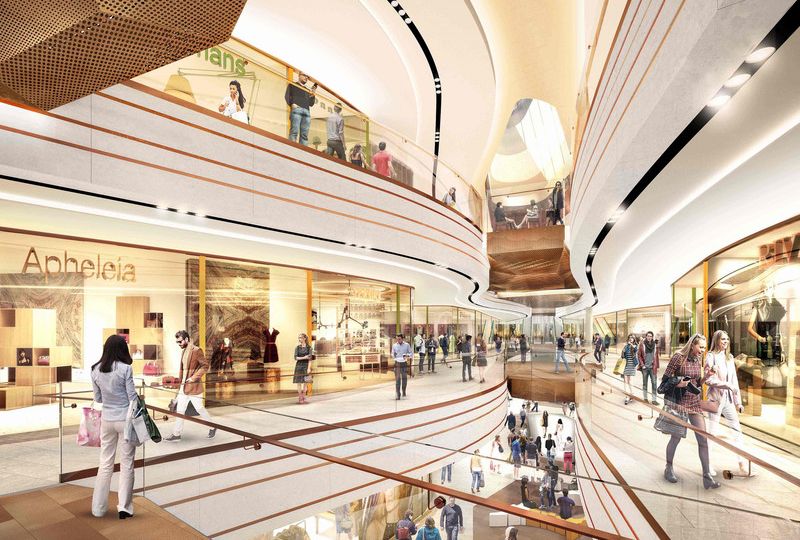 Start of construction: July 2018 – opening: 2020
The city of Singen has issued ECE with permission to build the Cano shopping center. The realization of the inner-city shopping gallery is therefore a major step closer: the start of construction is envisaged for the beginning of July. The opening of Cano is planned for 2020.
"For our city, Cano is an important incentive for the future development of the inner city. I am therefore very pleased that the path is now clear for its realization," says Bernd Häusler, Mayor of the city of Singen.
"We are already very much looking forward to the implementation of Cano, which, with the issuing of building permission, has now reached the next milestone. The shopping gallery will be an eye-catcher for the entire city center and will further strengthen the position of the city as a shopping location," said Marcus Janko, Project manager at ECE.
"We are particularly proud of the high occupancy rate at this point in time. Personally, I am especially pleased by the large share and high quality of strong regional partners from the fields of retail and catering," says Nils Hoffmann, Leasing manager for Cano.
The plans for the new shopping center have been very well received by the retail trade. Lease agreements for local and national concepts have already been signed for around 60 percent of the sales area. A large number of other rentals are now in the final negotiation phase.
At the start of July, comprehensive core removal and disposal work will begin on the project area. This will be followed by the demolition of the existing building. After completion of all demolition work on the full building plot, the construction trench is due for completion by February 2019. The first preliminary construction work is planned for the end of 2018.
Three levels with up to 85 specialty stores are planned for the modern shopping gallery. Across 16,000 square meters of sales area, the new shopping magnet will offer a tailor-made mix of sectors, presenting an attractive addition to what is already on offer in the city. Cano will be home to major well-known labels, as well as individual retailers from the region. Special emphasis will be placed on the field of fashion. For culinary variety, there will be a food court upstairs, as well as other restaurants and cafés with outdoor access on the ground floor. Around 500 parking spaces across two levels will be available at the center, above the shopping levels.
Those interested in the remaining rental areas can find comprehensive project information on the project home page www.cano-singen.de.