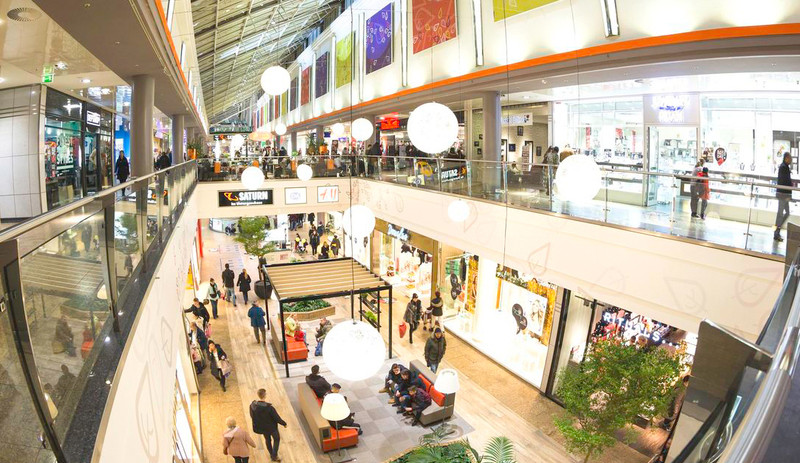 A modernized mall, new anchor tenants, and a new food and beverage area
Following an extensive refurbishment, Gesundbrunnen-Center in Berlin welcomes its visitors with new design elements, a modern ambiance and new tenants. The modernized center attracts visitors with its bright, friendly atmosphere and a considerably enhanced quality of stay due to an optimized lighting concept in the mall with modern lamps, new and comfortable seating, and many new design elements made of warm materials. Moreover, the old escalators will be replaced by modern models that use considerably less space. This makes the interior appear larger and ensures a friendlier and brighter atmosphere.
During the refurbishment, many tenants also took the opportunity to modernize their shops with their latest store designs. Thus, half of the shops boast a new look and feel. As a new anchor tenant, the popular off-price retailer TK Maxx, already opened in August. In addition, the first REWE Center in Berlin will open at Gesundbrunnen-Center in a few days. The large grocery store concept offers an assortment of approximately 35,000 products on 3,300m² and has double the size of a standard supermarket.
The food and beverage area of modernized Gesundbrunnen-Center also features new food retailers such as KFC and the burger concept Goldjunge, which offers a unique atmosphere and diverse burger specialties on approximately 200 m². In addition, a new food and beverage area was established in the center's basement floor with comfortable seating and services such as free Wi-Fi, smartphone charging stations, and a kids' playground, which encourages visitors to spend time here.
All modernizations took place during operating hours. Gesundbrunnen-Center was opened in 1997. It accommodates 110 stores on a sales area of 25,000 m² and is the premiere shopping destination of Berlin's Gesundbrunnen district.