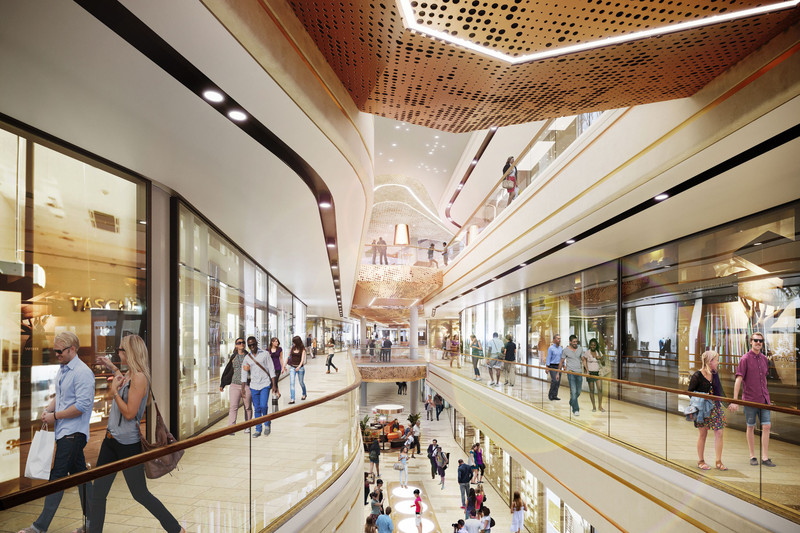 Occupancy rate at over 90 percent; approx. 50 new concepts for Singens inner city
Approximately one year before the opening of new Cano shopping center in Singen, most tenants have been confirmed and 90 percent of the retail spaces have already been leased. Besides the earlier announced anchor tenants Edeka, Norma, dm, and Decathlon, the last leasing contract for a major retail space has now been signed. The anchor tenant Müller will open a department store with an overall space of 2,800m² on two floors. The construction of the shopping center is in full swing to meet the expected opening date in fall 2020.
The majority of the approximately 85 shop concepts in the center is entirely new to Singen and will open their first shop in the city center. They include retailers from the region but also well-known and popular national and international brands.
The toy company Ravensburger, which is based in the region, premiers in the center with a new tailored concept. The already broad range of retailers at Cano will also feature popular fashion brands such as Guess, Brax, More & More, Tom Tailor, and Olymp. Two gourmet food stores, Gepp's and Violas' will also move into the center. In addition, the specialist stores Eyes and More, Krass Optik, and the jeweler Oro Viro will join the tenant mix. The new service offers at Cano will include a Commerzbank branch and the hair salons Essanelle and Super Cut.
"We are very pleased that the Müller department store will round off our leasing concept and that we managed to bring more new concepts to Singen. This will considerably strengthen and complement the retail offers of the city in general and of the city center," said Nils Hoffmann, Senior Leasing Manager of Cano. "We still have space for two or three last-minute deciders from the region. A travel agency and a high-quality shoe store are still on our wish list."
The shopping center is located in downtown Singen. The 165 million-project will be developed, planned and constructed by ECE. Furthermore, ECE has been contracted with the leasing of the retails spaces and will assume the long-term management of the center. Its sales area covering 16,000m² spans across three floors and features a tailored tenant mix which will complement the retail offers of the city. Approximately 500 parking spaces on two floors above the shopping area will be available to customers arriving by car.
Press Contact:
ECE Real Estate Partners G.m.b.H.
Mr. Lukas Nemela
Phone: +49 (0)40/60606-6898
Mail: info@ecerep.com
www.ecerep.com